Named after French artist Maurice Renoma, the Renoma Hotel is a seaside boutique hotel located in the beating heart of Tel Aviv. Our simple and beautiful building, designed with a nod to the graceful architecture of the 1930s, features modern aspects – such as a delicately restored arc structure and mini tower – which represent the elegance and vibrancy of the ever-growing metropolitan.

A brief walk from some of Tel Aviv's renowned attractions, like the Mediterranean Sea and the bustling Carmel Market, the Renoma Hotel is proud to offer you a unique and luxurious guest experience.

Our carefully laid-out rooms, designed and decorated by Maurice Renoma himself, have been planned to transport you in time to an era of splendor and comfort. Celebrated international artists such as Pablo Picasso, Andy Warhol and John Lennon were highly appreciative of Mr. Renoma's oeuvres and taste; as a guest of our hotel, you will be able to enjoy them too. Every single room tells an aesthetic and compelling story via the artworks and design that decorate it, merging creative traditions of fashion, photography and art to accentuate the spirit of life and travel in Tel Aviv. 
Seeking a gorgeous, temporary home away from home in the city? The Renoma Hotel also offers apartments for both short and long-term rent, where you can conveniently boast in the privacy of a tranquil and lavish personal space.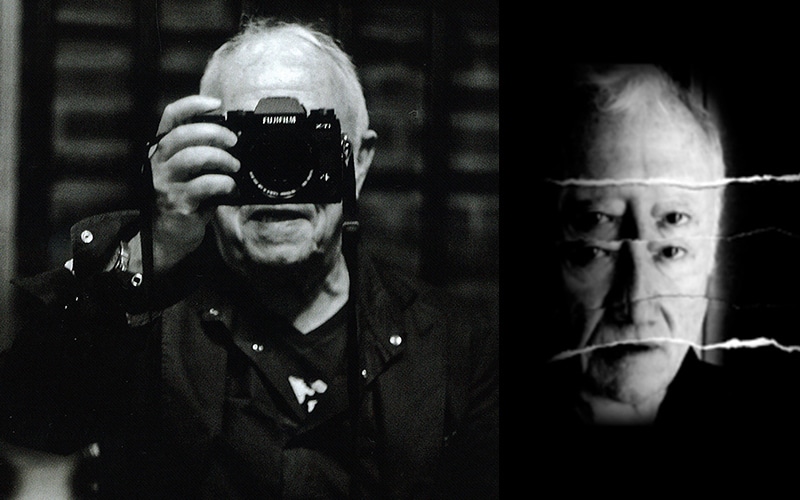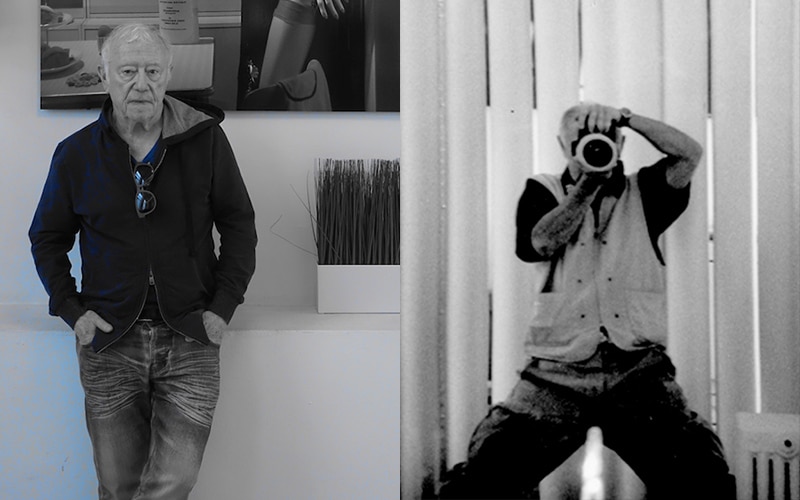 Named after the trend setting French Artist Maurice Renoma, Renoma Hotel Showcases the simplicity and beauty of 1930's Architecture, with the vibrancy of a young and ever growing Tel Aviv.
A delicately restored Arc Structure gives taste and Reverence to the Mediterranean Sea.
This accompanied by a bare yet vibrant mini tower representing the modernity, elegance that Tel Aviv has to offer.
Hotel Renoma is proud to be able to provide a unique, and exciting guest experience.
Carefully laid out Rooms that give you the true sense of a Spacious Luxury Tel Aviv Home.

It was only natural for Maurice Renoma himself to be the Curator of the hotels interior, each room tells his story, a long history of uniting fashion, and photography earning Renoma acclaim from the likes of Andy Warhol, John Lennon, and Pablo Picasso. Renoma's mission is to bring that feeling, that art, the photography, that time to your experience in Tel Aviv.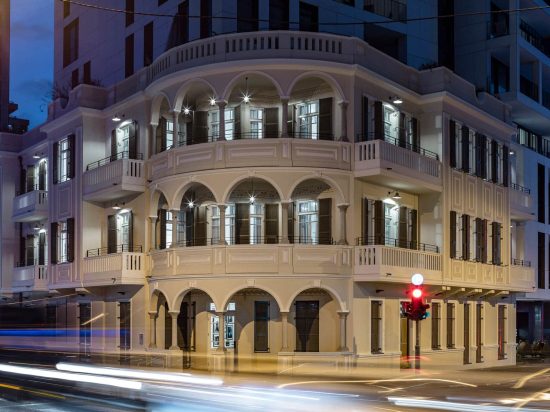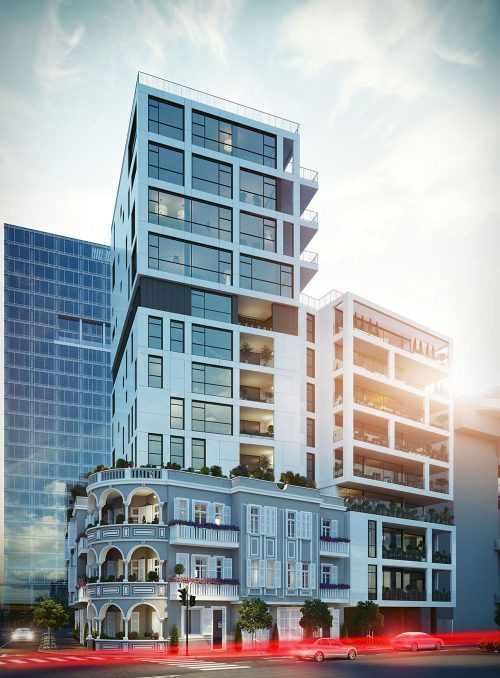 Maurice Renoma's career took off in the 1960's Renoma's fashion studio situated at "Rue De La Pompe" one of the longest streets in Paris's 16th district, known to house dignitaries and celebrities of France as early as the mid 1850's. Maurice Renoma set out with the goal of establishing his own legacy in the historical district of Paris.
In the early years of his encompassment, Renoma enjoyed the kind familiar company, and habitué of Andy Warhol, Catherine Deneuve, Serge Gainsbourg, Jane Birkin, Brigitte Bardot, Pablo Picasso, Jean Seberg, Helmut Newton, Bob Dylan, Eric Clapton, Yves Saint-Laurent, and even frequent visits of The Rolling Stones, all would not just be Famous customers of Maurice Renoma, but great friends and colleges as well. 

Renoma exhibited expressions of original vision, free of any aesthetic prejudice witch introduced new combinations of daring fashion. Suits made of furnishing fabrics, technical materials, bold colors, and Sculptural, and asymmetric cuts. These Collections Today are being shown around the world, from Paris, Miami, Japan, even Singapore, Cuba, Korea, Malaysia, and China.

In the Early 1990's Renoma's work took to the Frame of Photography, with a clear cut goal, to express the likes of itself as embodied in the normalcy of daily human experiences. Renoma took his passion to the streets, exploring daily life anywhere from the urban jungles of Tokyo, to rural calm of Normandy. The mission, to capture posture, and style idiosyncrasies.
Renoma's Photographs have been shown in over one hundred galleries, luxury hotels, and exceptional venues in Asia, Europe, and the USA.

Today The Renoma Brand still holds Adventure at its core, and stays true to Challenges, and Milestones the have fruited happy Customer's and art lovers from around the World.
Maurice is proud to present to you, his curation of the Renoma Hotel.